Are you ready to be Smitten? This latest kit by Mad For The Mouse rightly named Head Over Heels will get you all twitterpated....(An enjoyable disorder characterized by feelings of excitement, anticipation, high hopes, recent memories of interludes, giddiness, and physical overstimulation which occur simultaneously when experiencing a new love.) -Compliments of our friend Thumper (Bambi)
This kit and all the extras are perfect for Disney Love, whether you actually made it to the park in February or just happen to Love Disney. You most certainly can use this kit for everyday Love too, it doesn't have to be Disney. This kit includes 60 unique elements, with a total of 126, it also includes 26 Unique Papers, with a total of 46. There are 5 alphas included to round it out.
*NOT all elements are Shown, and there are a few magical surprises in there too! I hope you LOVE it!!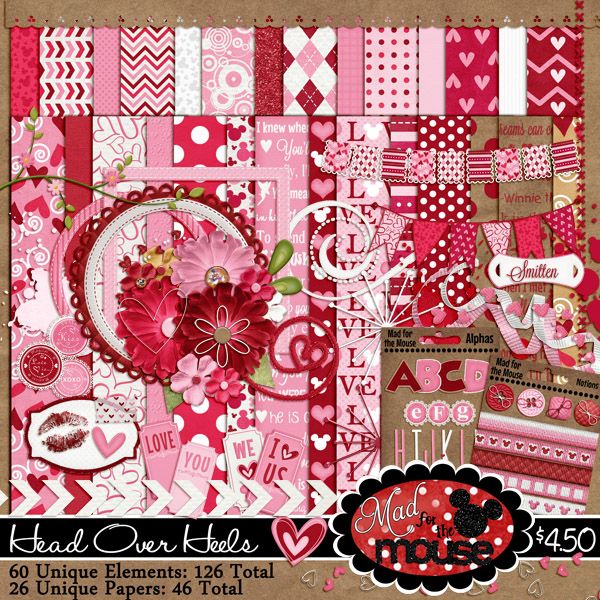 There are some Marvelous add-ons too: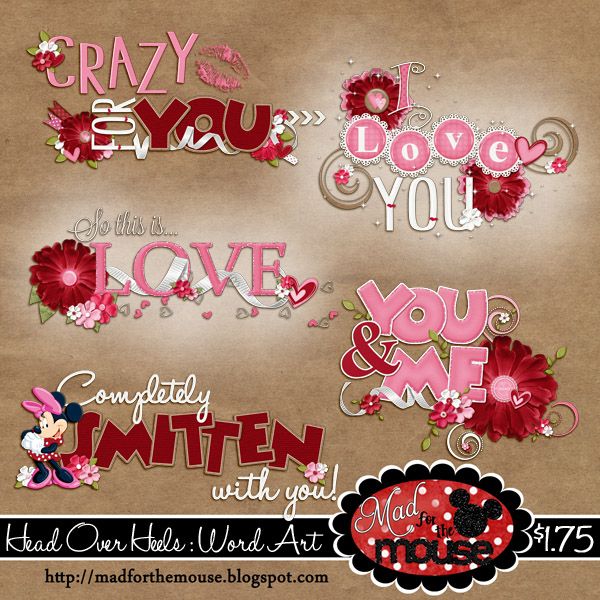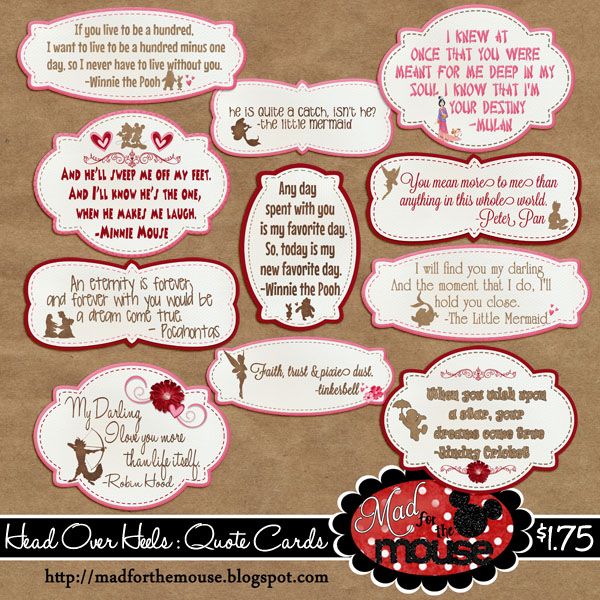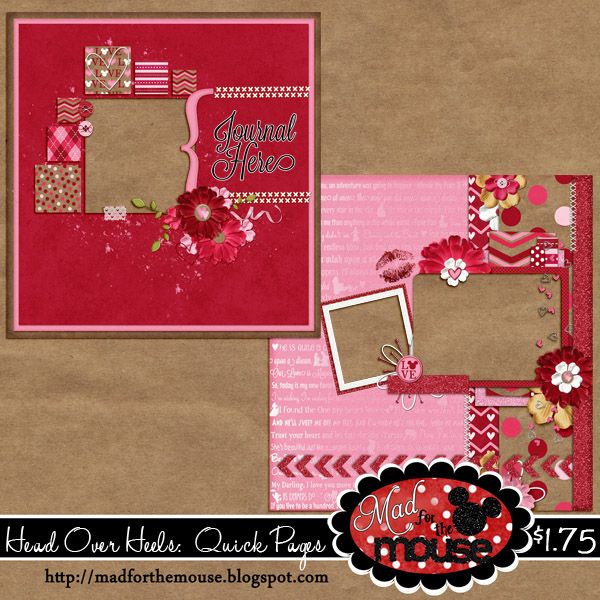 Now that your wheels are turning we have a few extra pieces
that the Mad for the Mouse Design Team created for you! Make sure you visit
Karrie @ tinks thoful spot
and
Jennifer has something for you
as well and Guess what?
Lisa @ Chubby Chihuahua Designs
(Lisa has been a little under the weather,so check back soon) might have something up her sleeve too!
And our random winner for the Sneak Peak Giveaway is Misty!!! According to Random.Org she was the lucky post number!! Misty, watch your mail over the next couple days for a special goodie from me!!
PLEASE don't be a Download Bandit! Leave some Love,
my Girls worked hard to put this together!
Can't wait to see what you create with these pieces!!!
********************************************
PS- Are you receiving the Mad for the Mouse newsletter?
If you were, you'd be receiving this fabulous matching Stamp Alpha in your Newsletter today! So if you're not signed up...What are you waiting for? I'll send out another round Newsletters soon, so go sign up!!
Thank you for stopping by!!
Wishing you a Magical Valentines Day!!